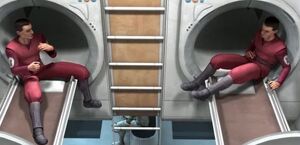 Clone Cadets
were
clone troopers
who were in training on the ocean planet,
Kamino
. Clone cadets begin their training from young children until their final combat test, which decided their fitness for the battlefield. Once training was completed, Cadets became Clone Troopers in the
Grand Army of the Republic
Equipment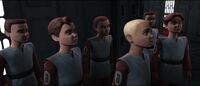 Clone cadets were commonly seen wearing casual red clone cadet garb with grey boots, while matured clones wore Clone Cadet training gear, similar to actual clone trooper armor, during training sessions. The color and number on a cadet's training gear signified what squad the cadet belonged to.
Known Clone Cadet Squads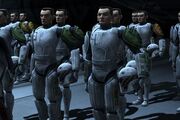 Appearances
Community content is available under
CC-BY-SA
unless otherwise noted.